geoTIME Quarantine Management Solution for Philippines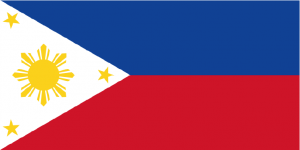 Manila, 6 June 2020 – IRIS, together with its local partner, is currently piloting deployment of geoTIME Quarantine Management Solution to break the chain of spread of the Covid-19 virus by people who need to be quarantined in the Philippines.
IRIS' geoTIME Quarantine Management Solution was developed to assist authorities and agencies responsible for managing, preventing and controlling outbreaks of major infectious diseases by digitalising quarantine processing and improving enforcement.
geoTIME Quarantine uses biometric facial recognition with anti-spoofing for identification and geofencing technology to manage and restrict movement of Persons Under Quarantine (PUQs).
This solution is a mobile application to ensure Persons Under Quarantine (PUQs) strictly adhere to stipulated, mandatory quarantine directives and rules. geoTIME Quarantine has the flexibility to allow for quarantine in a designated centres, and also for self-quarantine at home or in a hotel at PUQs own comfort and cost.
Self-quarantine can save governments millions of dollars in terms of infrastructure, logistics and administrative cost. However, geoTIME Quarantine is not a voluntary contact tracing mobile application but is specifically purposed for mandatory quarantine.
The Philippines has been placed under a State of Calamity since 16 March, 2020 amid the threats posed by COVID-19. With lockdown restrictions being eased gradually, IRIS is working with a local government unit in central Luzon to monitor repatriating citizens and inbound travellers from overseas, asymptomatic Covid-positive persons as well as others who are required to undergo mandatory quarantine.
Persons Under Quarantine (PUQs) who are undergoing the minimum 14-day quarantine either in their homes or at government-designated quarantine centers will now use geoTIME Quarantine on their own smartphones to check-in/out daily. geoTIME Quarantine also sends PUQs notifications that prompt for facial recognition check-ins at random times and at differing frequencies each day. PUQs who fail to check-in will receive reminders and also investigative visits from the authorities.
IRIS' geoTIME Quarantine is currently being evaluated in Malaysia and in a number of ASEAN and African nations.