IRIS Celebrates 25 Years With New Look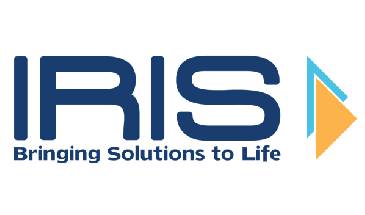 KUALA LUMPUR. 23 March, 2019 – IRIS Corporation Berhad (IRIS), inventor of the World's 1st electronic passport and the multi-function smart card national eID, celebrated its 25 years anniversary by unveiling a new logo.
Having accumulated experience and accolades from touching millions of lives around the world by seamlessly blending technologies to bring to life many useful solutions to everyday problems, IRIS' is raring to go further with a new corporate vision that embodies the company's strategic shift towards providing Trusted Identification solutions that are Innovative, Relevant, Intelligent and Secure.
Also to mark this leap forward, the IRIS logo has been refreshed to signify the company's legacy of unwavering optimism, confidence and commitment towards delivering cutting-edge innovations in trusted identification.
The addition of two arrows as the company's brand emblem reflects IRIS' renewed emphasis on speed and dynamism which are vital for prospering all stakeholders as all move forward and rise together.
IRIS' newly recalibrated corporate mission is to continuously deliver innovative and customised solutions through synergies with long-standing, as well as new, business partners in order to deliver long-term value to all stakeholders.
The company's brand promise 'Bringing solutions to life' underlying how IRIS, as a technology innovator and solutions integrator, conducts business. IRIS' goal is relentless advancement while remaining grounded in bedrock values – collaboration, integrity, innovation, trust, accountability (CIINTA) – that continue to shape the company's character and successes.
In his speech, Dato' Paul Poh Yang Hong, President and Group Managing Director of IRIS Corporation said, "With our new IRIS vision, IRIS is better positioned than ever to compete in Trusted Identification. The result is evident in our new solutions like ID For Life and Attendance Management System with facial recognition — and those are just a few of the many innovations that are on the way. The new branding and logo has been designed to represent collaboration, forward thinking and denotes the company's vision to be a global leader in Trusted Identification."