IRIS Awarded Immigration Department Contract to Maintain Facial Live Capture Image System
Kuala Lumpur, 18 December 2017 – Identification technology company, IRIS Corporation Berhad, via its wholly owned subsidiary IRIS Information Technology Sdn Bhd (IITS), has been awarded a three (3) year contract to maintain the Malaysian Immigration Department's Facial Live Capture System's hardware, software and application at all passport issuing and receiving branches/offices nationwide.
IRIS has been partnering the Malaysian Immigration Department since 2013 to reduce enrolment time during passport application by using the Facial Live Capture System (FLC). IRIS' FLC system uses innovative and intelligent face recognition technology to capture live facial images for the production of high quality photos for the Malaysian passport. All photos captured are fully compliant with ICAO Doc 9303's global requirements for machine readable travel documents used in border crossing using IRIS' sophisticated image processing and compression software.
"We are excited and proud to continue our collaboration with Malaysia's Department of Immigration. It is our honour and privilege to ensure seamless, fast and easy biometric enrolment at all Immigration branch offices across Malaysia," said Shaiful Subhan, IRIS Group CEO.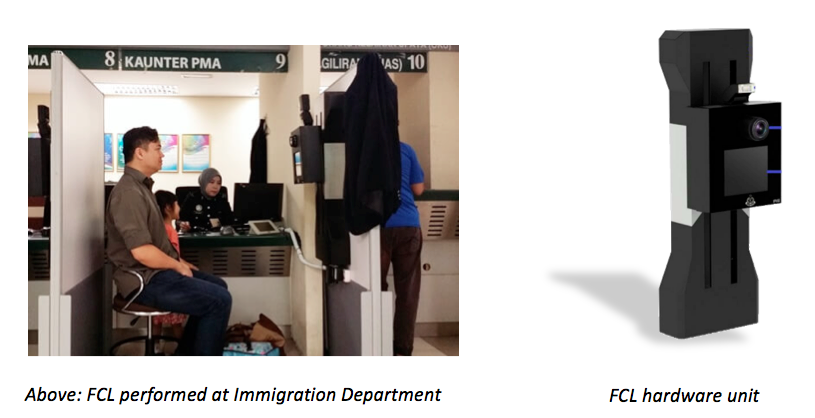 IRIS is a proven and trusted provider of numerous Trusted Identification solutions such as National eID, ePassport, Border Control, Driving License, Health Card, and other identity systems in over 32 countries.