The Inaugural  Merdeka Games Between Seri Stamford  College and KOSGORO-1957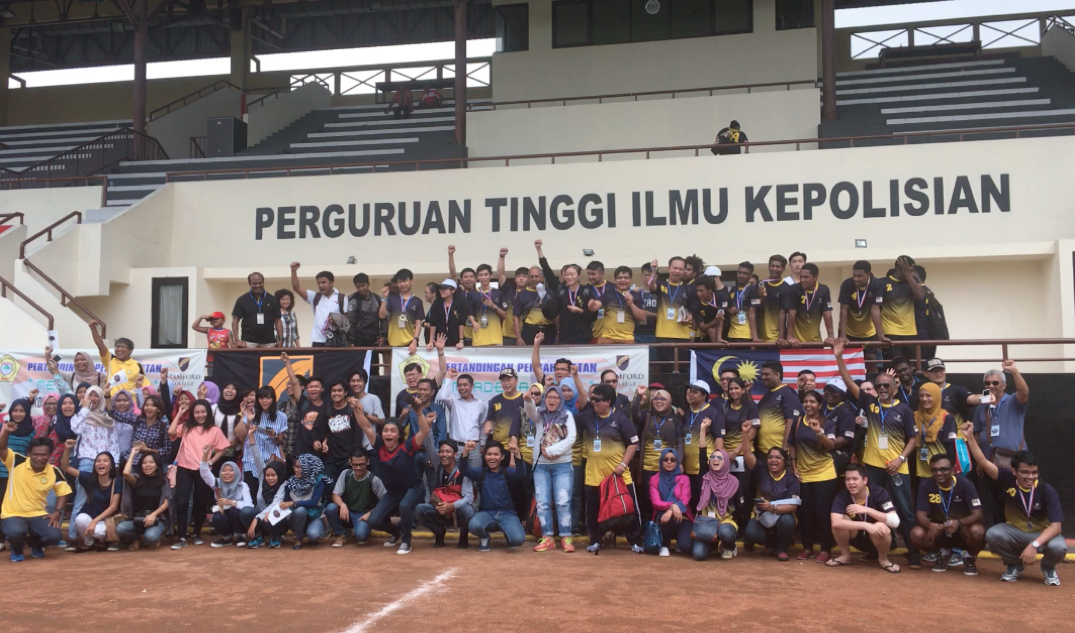 Jakarta, Indonesia, 25 August 2016 – More than 200 students, faculty and staff gathered for the first intervarsity "Merdeka Games", a sporting competition organised in celebration of a partnership between Malaysia's Seri Stamford College and Indonesia's Institut Bisnis dan Informatika KOSGORO-1957(IBI-57).
The "Merdeka Games" are so named in recognition of both countries' Independence Days which are celebrated in August; 17 August and 31 August respectively for Indonesia and Malaysia. The first time event was officiated and presided over by Dato Vincent Leong, Managing Director of Seri Stamford College and Dr. Haswan Yunaz, Rector of KOSGORO-1957.
The 2 day event featured tournaments of badminton, football (field soccer) and multiplayer online battle arena (MOBA) video game, Dota 2. With competitors from both varsities still fresh from Rio Olympics fever, all who participated fought hard, played fair and did so with aplomb in the spirit of competition, sportsmanship, and patriotism.
The student line-up for the Merdeka Games did not only consist of Malaysians and Indonesians, but also students from Papua New Guinea. These students arrived at Seri Stamford College on September 2015, as the first batch of the "Governor Haoda Scholarship Program". The Papua New Guineans were part of Seri Stamford's football team.
Seri Stamford College kicked off the Merdeka Games with comfortable wins in the Dota 2 tournament. The winning streak carried on throughout the badminton tournament except for the women's doubles, where the Indonesian pair proved to be too strong for Seri Stamford College's ladies.
On Day 2, KOSGORO-1957 showed they were the better team in the football match, with a full-time score of 2-2, where they later took victory in a penalty shootout, 4-3. Dato Vincent Leong handed out medals to the winners of all three respective events at the closing ceremony of the event.
"The inaugural Merdeka Games between Seri Stamford College and KOSGORO-1957 is a symbol of friendship and collaboration between the two institutions. The success of this event is not what we just witnessed in these two days of competition but it was the momentum and build up to this event that made it all worthwhile. We managed to get students from different schools and campuses together to interact, bond and create cohesiveness in a team.  The students gathered in Jakarta to experience different cultures and to compete on a new playing field," said Dato Vincent Leong, Managing Director of Seri Stamford College.
Obeng, who is the Head of Business programme of KOSGORO-1957 said that they were very enthusiastic about the Merdeka Games and was happy about the outcome of the event. He also added that KOSGORO-1957 would be looking forward to visit Malaysia in the next Merdeka Games.
The Merdeka Games is an extension of the educational collaboration between Seri Stamford College Malaysia and Institut Bisnis & Informatika Kosgoro-1957 for a broad range of programmes that will provide international qualifications to students in Indonesia. The education programmes include business studies, information technology, executive secretaryship, accounting and finance, and law.